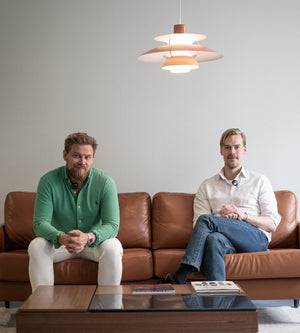 Who are we?
Polus was founded in 2018 by two watchmakers & micromechanics, Eric and Kari-Matti with a deep passion for the art of watchmaking. We sell, service and restore pre-owned watches. We do watch servicing & restoration in our own watchmaking atelier in Helsinki. After graduating from the Finnish School of Watchmaking Eric and Kari-Matti have gained experience working with various brands in accredited workshops and manufacturers.

What does the name 'Polus' stand for? It means a pole or axis in latin, which is the way Eric sees mechanical watches: "If you think of a mechanical watch movement as a line, in the starting point the energy comes from a mainspring that is housed inside a barrel. The gears and pinions deliver the energy forward to the escapement, the other end of the line, which regulates and divides the energy accurately to tiny pulses to become time expressed by watch hands."

We promise to work ethically with high quality standards.
Our Atelier
Our boutique and Omega level 3 certified watch atelier is located in Helsinki, Aleksanterinkatu 16-18 and is equipped with state-of-the-art machinery, necessary to service your watch according to industry approved standards and above.